Chief Justice Malaba's term cannot be extended past age 70: legal expert
'There is evidence that this is meant to benefit only one person, with other senior judges being used as a cover'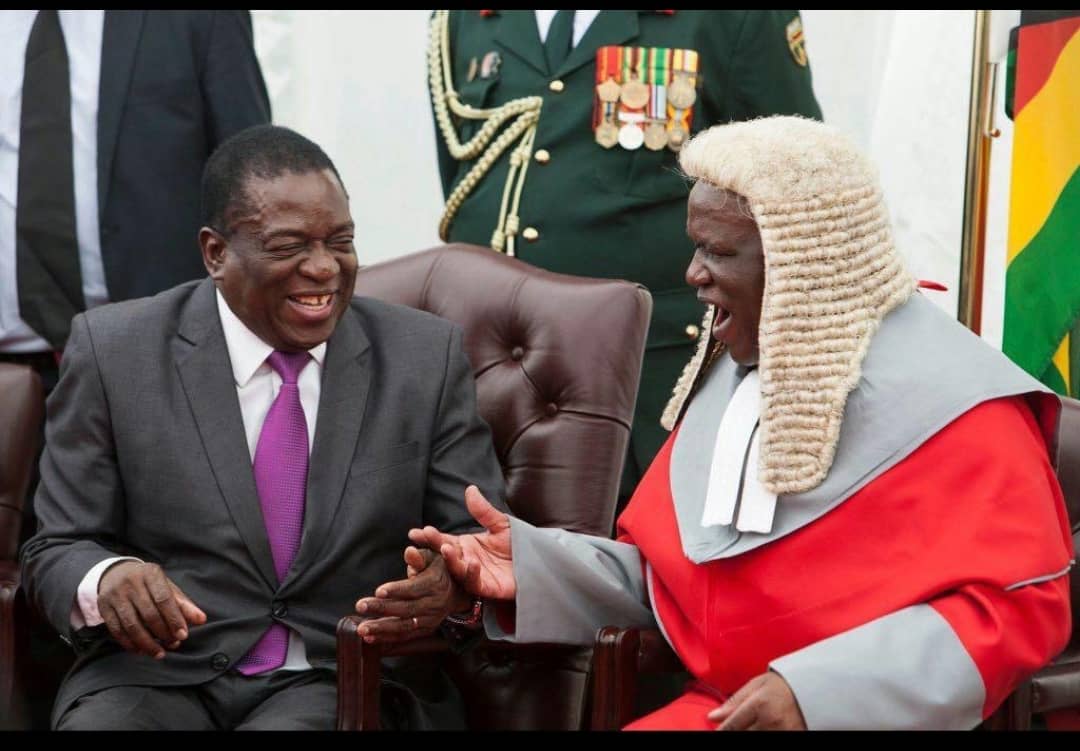 HARARE – President Emmerson Mnangagwa's plan to extend the retirement age of judges through a constitutional amendment is "illiterate nonsense", according to top lawyer, Advocate Thabani Mpofu.
The plan was announced following a Cabinet meeting on Tuesday, in what legal commentators said is an attempt to keep 68-year-old Chief Justice Luke Malaba in the position past the age of 70.
At the same time, ministers also approved proposals to amend the constitution to create the positions of Public Protector and Deputy Public Protector, as well as to scrap the running mate clause in the constitution which was due to take effect in time for the next elections in 2023.
Information minister Monica Mutsvangwa said judges of the High Court, Labour Court will retire at the age of 70, while the Chief Justice, the Deputy Chief Justice, and judges of the Supreme and Constitutional Courts will hold office until they reach the age of seventy years "and thereafter may have their contracts renewed annually, upon production of a medical fitness certificate, for a period not exceeding five years."
Lawyers say even if Zanu PF used its two thirds majority to push through the amendments, already serving judges will not be beneficiaries.
"There is evidence that this is meant to benefit only one person, with other senior judges being used as a cover," Advocate Mpofu said in a legal opinion.
"The intention to amend is not well thought out and is quite frankly illiterate nonsense. It seems to me that the regime has not considered provisions of section 328(7) of the constitution which provides as follows: 'Notwithstanding any other provision of this section, an amendment to a term-limit provision, the effect of which is to extend the length of time that a person may hold or occupy any public office, does not apply in relation to any person who held or occupied that office, or an equivalent office, at any time before the amendment.'
"The effect of this provision, being underpinned as it is by a non obstante clause, is that if the amendment sails through, the new law will have no effect on the tenure of office of the Chief Justice, his deputy and the current judges of the Supreme Court who must all retire once they reach the age of 70."
Malaba was appointed Chief Justice in March 2017, and would be sucked into a major political storm a year later when he and his judges dismissed an election petition brought by MDC leader Nelson Chamisa challenging the declaration of Mnangagwa as the winner of elections held in July 2018.
Chamisa maintains that he won that election before the Zimbabwe Electoral Commission and the military conspired to rob him of victory, an injustice he claims Malaba later rubber-stamped.
Tony Karombo: Zimlive