'Eat vegetables' – Mnangagwa tells crowd complaining about meat prices
'Doctors want you to use vegetables as relish so that you stay strong and in good health'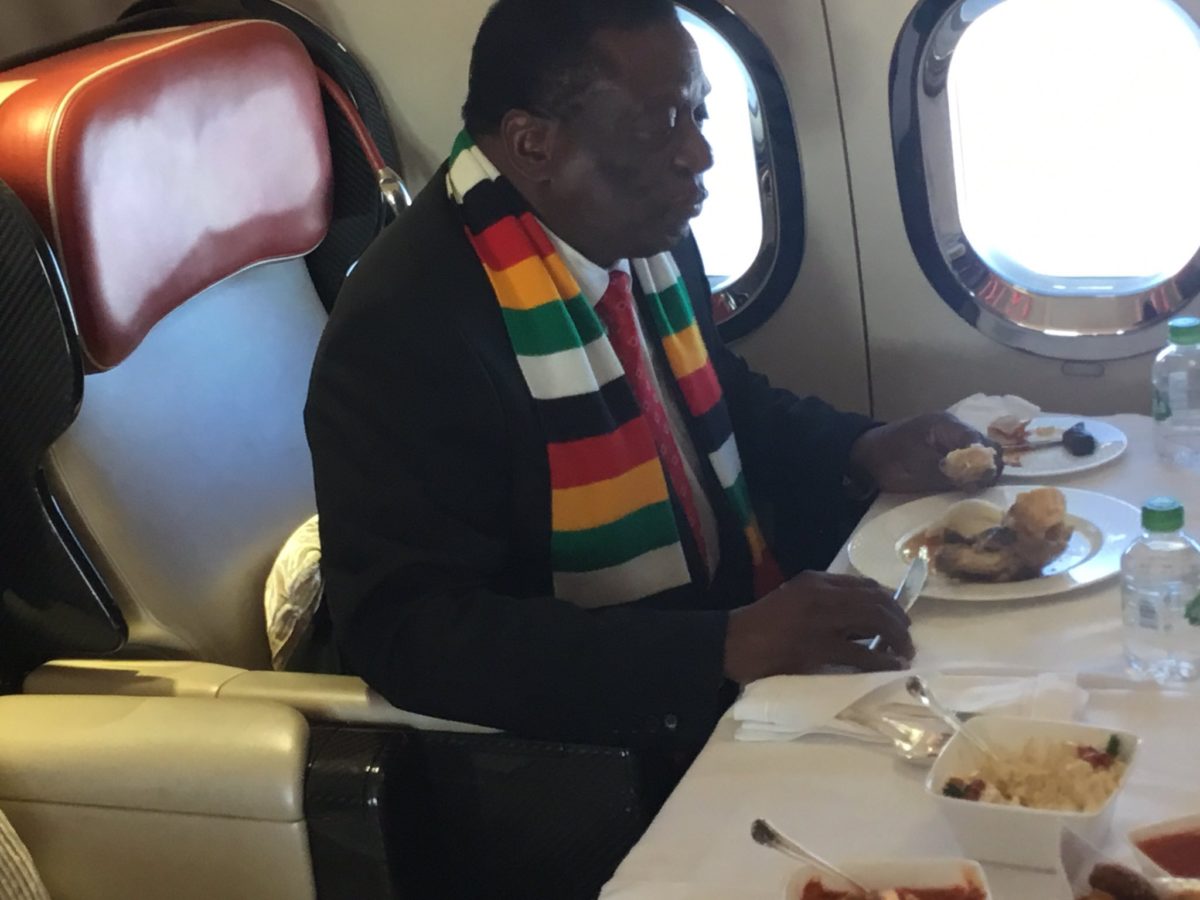 HARARE – President Emmerson Mnangagwa was confronted by a crowd about the rising cost of meat on Friday, and then drew howls of disapproval after telling residents of Kuwadzana in Harare to eat vegetables instead.
Mnangagwa had just participated in a clean-up exercise, which he decreed for the first Friday of every month, when he addressed a small crowd of largely unemployed mothers and youths.
The Zanu PF leader soon found himself having to respond to a string of grievances from the crowd including the rising coast of meat, the staple maize meal, school fees increases and plans by the local authority to increase rates.
Mnangagwa largely took a populist line, insisting that schools would be barred from increasing school fees and councils would not be allowed to raise service fees.
His response to concerns on meat prices, in particular, stunned the crowd. Late last year, Mnangagwa was photographed mid-air in a US$30,000-an-hour private jet eating cuts from a cow's trotters – a delicacy in Zimbabwe. He told the crowd, however, that they should consider a diet change.
"Doctors highly recommend vegetables. Doctors want you to use vegetables as relish so that you stay strong and in good health," Mnangagwa said amid a chorus of disapproving howls from the crowd.
"You disagree? Well, I follow doctors' orders and I eat vegetables. Vitamins are found in vegetables and potatoes."
The crowd moved on to school fees, and in trying to appease them, Mnangagwa appeared to create his own facts.
"I read in the papers the minister saying we didn't increase fees. The minister maintains fees at government schools have not gone up," Mnangagwa said as the crowd grew even more animated, pointing out this was simply not true.
He added: "I got your two grievances about meat and school fees. As far as meat is concerned, there's not much I can do but school fees I will fix that."
Ministers have approved a 20 percent school fees increase at public schools, although some schools have raised fees more than the fixed threshold.
Zimbabweans are witnessing the country's worst economic crisis in over a decade. The country started the latest slide in November 2017 when Mnangagwa conspired with the military to oust long-time leader Robert Mugabe in a military coup, ironically after accusing him of economic mismanagement.
Currency reforms introduced in June last year which saw the country abandoning a basket of foreign currencies as legal tender, to be replaced by the reintroduced Zimbabwe dollar, have spawned a new wave of hyperinflation and unrelenting price increases while shrivelling salaries. Zimlive