New documents suggest ex-tourism minister Mupfumira wrongly charged
Priscah Mupfumira charged with crime of getting vehicle loan for which she had Cabinet authority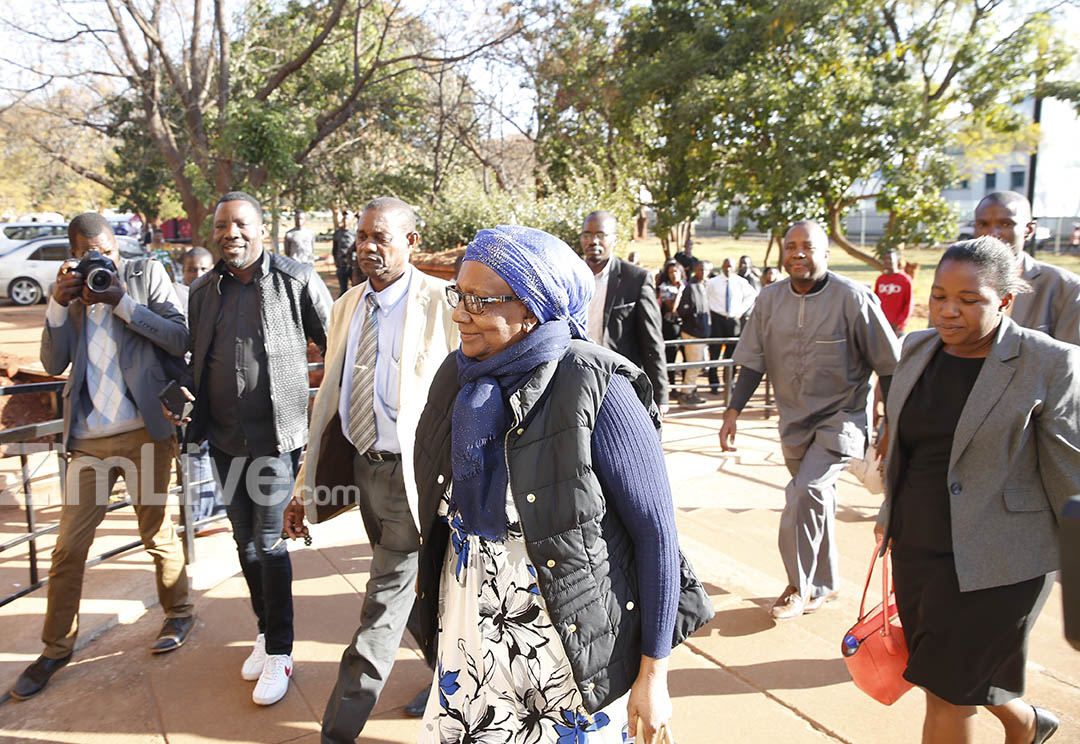 Corruption charges … New documents suggest Priscah Mupfumira was wrongly charged
HARARE – The Zimbabwe Anti-Corruption Commission (ZACC) charged former tourism minister Priscah Mupfumira with an offence without having investigated the matter, new documents suggest.
Mupfumira, who is out on bail after spending two months in prison, was arrested by corruption investigators in July on multiple allegations of criminal abuse of office involving US$95 million in pension funds at the National Social Security Authority (NSSA).
In the first of seven counts, ZACC alleged that "sometime in 2014" Mupfumira had "unlawfully and corruptly" verbally instructed Ngoni Masoka, the Permanent Secretary in the ministry of Public Service, Labour and Social Welfare, where she was minister, to get her a loan advance of US$90,000 from NSSA for the purposes of purchasing a ministerial vehicle, "well knowing that NSSA has no provision to issue such loans."
ZACC investigators appear to have been unaware that Mupfumira obtained Cabinet authority for the purchase and that the loan advanced to the ministry was repaid as per the Cabinet authority.
It had become normal practice by the broke government to order parastatals to buy ministers vehicles, and get a refund when Treasury got funds. Several ministers, present and former, benefitted from the facility.
In a letter dated July 13, 2015, Deputy Chief Secretary to the President and Cabinet Ray Ndlukula advised the Social Welfare ministry to "proceed as requested … on the understanding that NSSA will be reimbursed of the funds they avail to you once Treasury has allocated the required funding."
The previously unseen documents raise questions about the credibility of the ZACC investigation that led to Mupfumira's high-profile arrest.
While ZACC claim the offence was committed "sometime in 2014," the offending payment was actually made on July 8, 2015, suggesting that investigators did not study any documentation relating to the transaction.
In any case, Mupfumira was appointed to the portfolio in December 2014, a detail that, if known to investigators, would have avoided the incorrect reference to 2014.
Further, contrary to claims by ZACC that NSSA did not have "provision to issue such loans," documents show that NSSA routinely issued such loans.
In September 2017, US$500,000 was released to the same ministry for the purchase of Biometric Registration Kits. The revelations raise questions as to why ZACC misrepresented the facts surrounding the relationship between NSSA and its parent ministry.
Sources that provided the documents accused ZACC of incompetence and a selective application of the law.
"If ZACC does not know that Mupfumira had Cabinet authority allowing her ministry to get that loan and, more than that, the loan was repaid four years ago resulting in no prejudice to NSSA or pensioners, it begs the question if any investigation was conducted," a source said.
"You keep hearing that she (Mupfumira) stole US$95 million but when you look at the specifics, there is no indication that she took any money; instead, the allegation is that she encouraged bad investments, a point that is equally disputed.
"If ZACC is going to arrest Mupfumira on allegations that she encouraged bad investments that prejudiced NSSA, why is former minister Kagonye (Petronella) not in prison after she ordered the unlawful termination of a NSSA contract which resulted in NSSA forfeiting a US$16 million deposit and being ordered by the court to pay US$30 million in damages? That US$46 million is real and measurable prejudice." – Kukurigo. Zimlive